Rental Information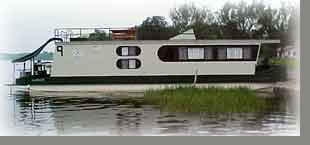 11:30 - 5:00 p.m. check-in to pick up your boat, no boats will be allowed to depart the dock after 5:30 pm!
7:00 a.m. - 9:00 a.m. check-out [ boats must be in and docked no later than 9am on your day due back in, boats not docked by this time will be subject to EXTRA CHARGES,
NO EXCEPTIONS! 

DEPOSITS and PAYMENTS:
Full deposit for each boat must be paid within 6 DAYS OF WHEN YOU MAKE YOUR RESERVATION.

Full Rental fee is to be paid by certified cheque, 
travellers cheques, cashiers check, cash, mastercard, visa or amex, before the boat leaves the dock.
At that time a deposit of $300 will be kept and will be returned when your trip is over, minus gas used. 

Each boat is supplied with a additional 16' boat. This is supplied for safety sake. You can rent or bring your own motor [ minimum 15 hp. ] or bring your own boats / motors.

Pets Policy
Pets are not recommended due to limited space and allergies. If you must have your small pet along you may do so, extra charges apply.
Call Toll Free 1-800-201-2100
Direct Phone 1-807-484-2448
info@canadahouseboatrentals.com
website hosted by Canadian Hosters / Northern Computer Solutions